GUIDED FISHING ON THE ROGUE RIVER
PLUG'S N BUG'S GUIDE SERVICE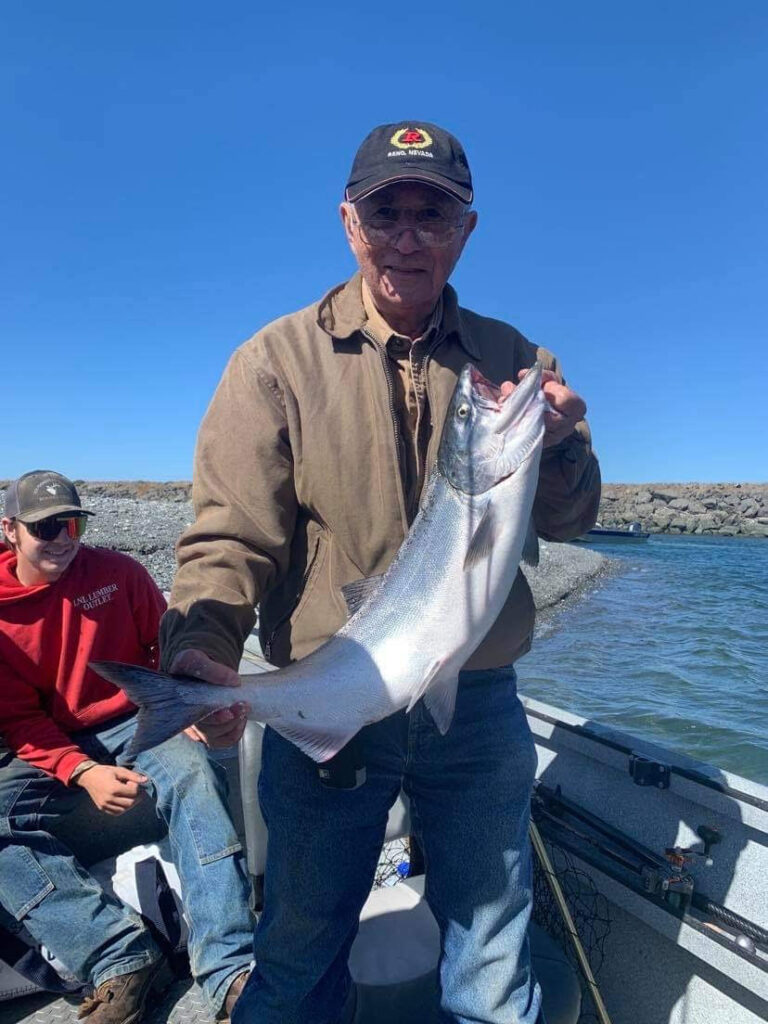 CHINOOK SALMON
Trolling the Bay in Gold Beach and the Chetco River, Brookings
June – October
TROUT, SALMON, STEELHEAD
Upper & Lower Rogue, Chetco, Elk & Sixes Rivers
November – December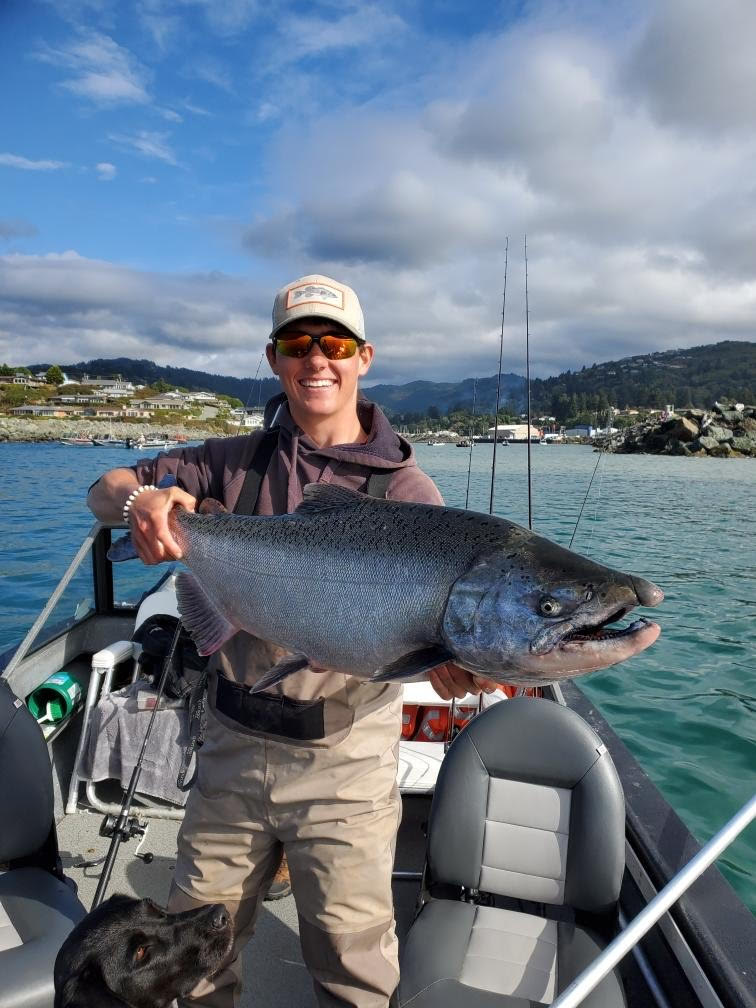 STEELHEAD
Lower Rogue River
January – March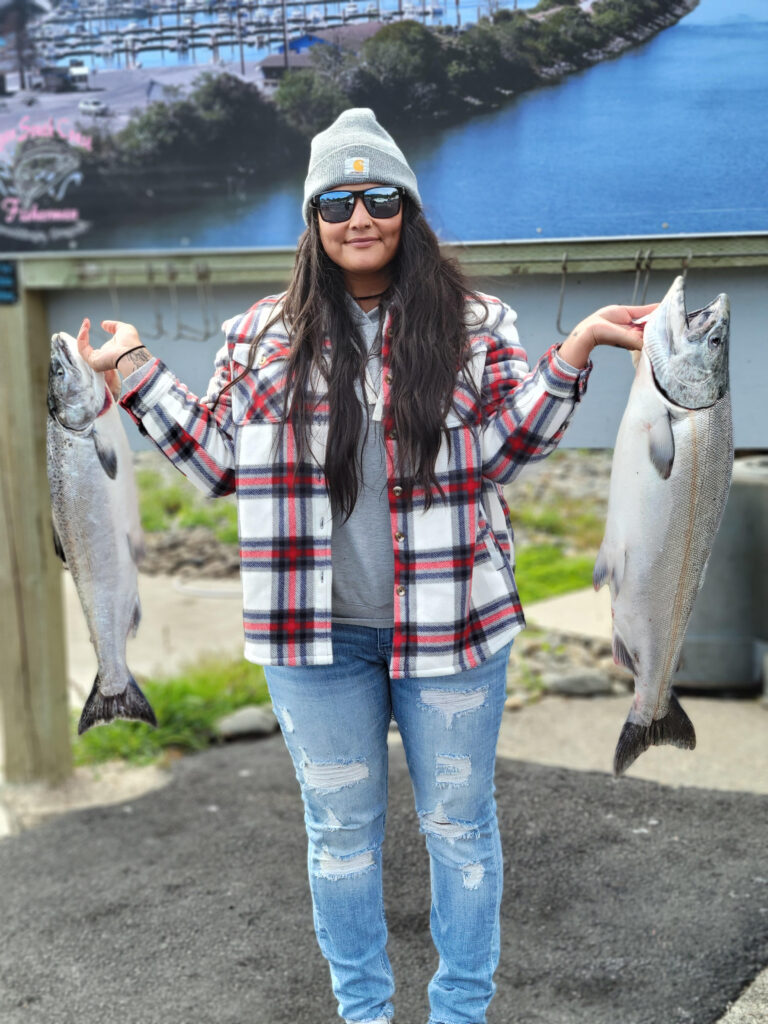 WHAT'S BITING?
We'll go where they are biting
April – June
EXPERIENCE A DIFFERENT KIND OF FISHING
Take a guided fishing trip on one of the world's most beautiful rivers, the Rogue River. Enjoy the incredible scenery and the awesome fishing. Your guide will provide you with a great time and give you the best chance to get hooked up with a fish or two.
Enjoy an unforgettable experience
Take an amazing Rogue River guided fishing trip with a professional guide who will take care of all the details.
Catch some fish
You'll do all the work while your guide does all the heavy lifting
No-fuss, no-muss
just show up, fish, and have a great time. All your gear is provided.
Explore the Rogue River
Drift downstream through one of Oregon's most beautiful wilderness areas while fishing on a drift boat or a jet boat.
Great For All Levels
No experience is needed to go fishing on this trip because your guide will put you on fish all day long.
Get Hooked Up
Experience the greatest fishing trip on earth while catching steelhead or salmon on one of these trips.
It's Not Just A Job –
Mathew is a Rogue Valley native, born and raised on the Rogue River. He has been fishing the Rogue his whole life and loves what he does. It's not just a job to him, it's a passion.
Fishing The Rogue
The Rogue River is known for its Salmon and Steelhead fishing. You can fish the river year-round. Fishing In Style – Mathew will take you out in a jet boat or drift boat depending on the season and what you prefer. You'll be fishing in comfort with air conditioning and a covered boat.
Relaxed, Fun, and Professional
Our guide is friendly, fun, and always professional. He'll make sure you have a great time on the water. Fish – We have a high success rate of catching fish and we'll do everything we can to make sure you catch your fish.
No Crowds – We keep our groups small to ensure you get the best experience. Our average group size is 3 or 4.
After your trip
We'll make sure all of your fish are cleaned and bagged for your journey home.
---
The Rivers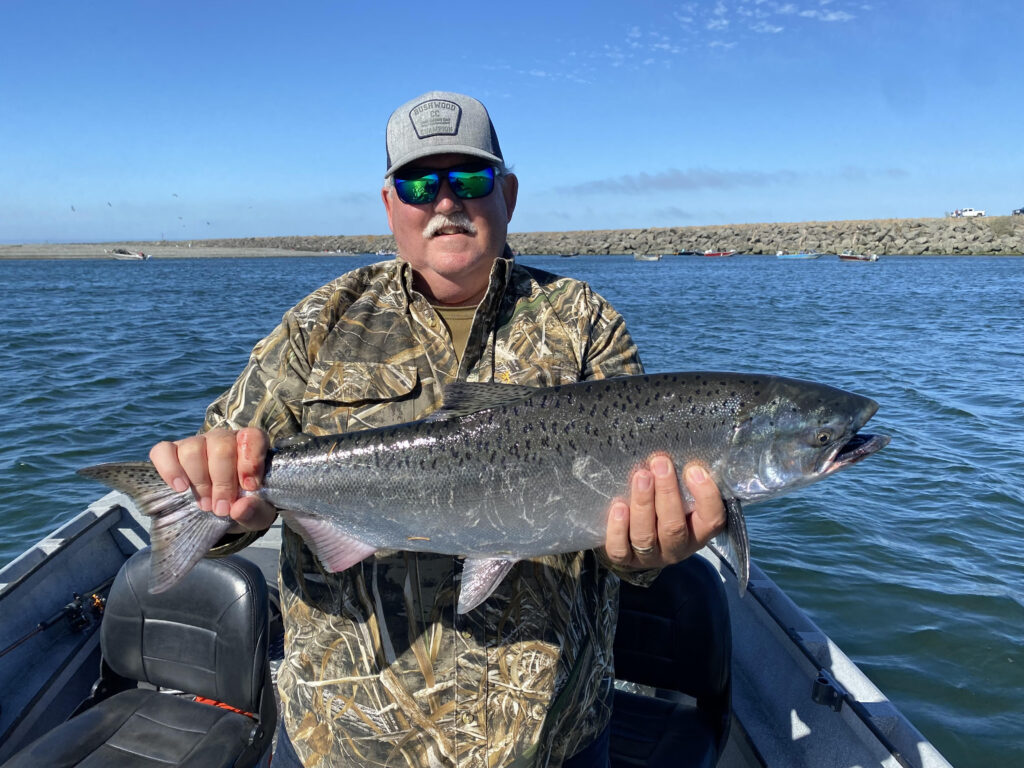 Rogue River – upper & lower
Chetco River
Sixes River
Elk River

---
RATES
FULL DAY
$225 / Person
Min 1 Person
Max 6 Persons
Will mix 'n match groups to fill the boat
1/2 DAY
$175 / Person
Min 1 Person
Max 6 Persons
Will mix 'n match groups to fill the boat